PenneyVanderbilt
In fourth-quarter 2015, UPS delivered 1.3 billion packages, up 1.8 percent compared with volume from the same 2014 period. The primary driver: an extremely active peak delivery season between late October and December.
Propelled by busy holiday shoppers and retailers — who rang up robust online purchases — UPS' fall peak volume reached 612 million packages versus 572 million a year earlier. Some hubs that process 100,000 packages on a typical day were sorting 200,000 daily during the harried holiday season.
"It was the heaviest peak we've ever had from a volume perspective," says UPS Vice President of Corporate Transportation Services Ken Buenker.
And kudos to the railroads for providing exceptional on-time performance throughout the period despite the tsunami of packages, he says.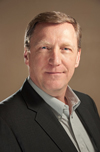 Ken Buenker
Photo: UPS
The world's largest parcel delivery company is served by all the Class Is, as well as dozens of regionals and short lines that…
View original post 512 more words