PenneyVanderbilt
Washington Metropolitan Area Transit Authority (WMATA) General Manager and Chief Executive Officer Paul Wiedefeld yesterday released a final version of his "SafeTrack" comprehensive maintenance plan for the agency's subway system.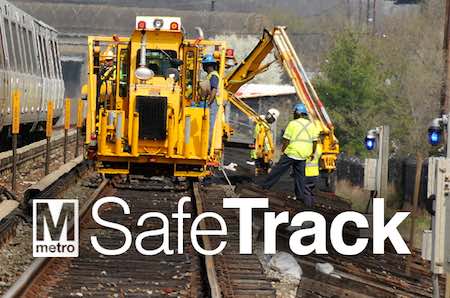 A combination of 15 long-duration track outages for key system segments and significantly expanded maintenance time on weekends, weeknights and weekdays, the plan crams three years worth of work into one year.
SafeTrack is aimed at addressing the Federal Transit Administration and the National Transportation Safety Board's safety recommendations, along with tackling the transit agency's deferred maintenance backlogs, WMATA officials said in a press release.
Plan implementation began following review and collaboration with the FTA, and consideration of traffic mitigation and alternative travel options by departments of transportation in D.C., Maryland and Virginia; regional law enforcement; the Office of Personnel Management; the Department of Homeland Security; and the General Services Administration.
In addition to the 15 "safety surges"…
View original post 124 more words